Our Mission
We invest in the development of vulnerable children, equipping them to grow into mature Christians. We do this by empowering local Christian leaders to meet the health, education, and spiritual development needs of these children so they can thrive in and positively impact their communities.
We serve thousands of at-risk children in multiple regions of the world alongside dedicated Local Heroes, staff, volunteers, and partners like you. All of our programs seek to holistically care for children in their unique situation through health interventions, educational support, spiritual development, and community development.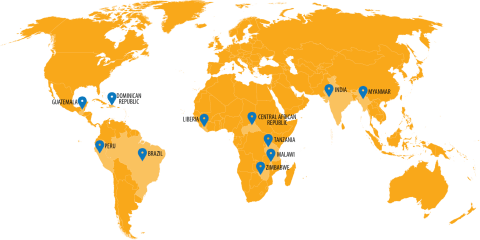 Where We Work
Ready to transform lives? Your donation of any amount makes an impact.
DONATE TODAY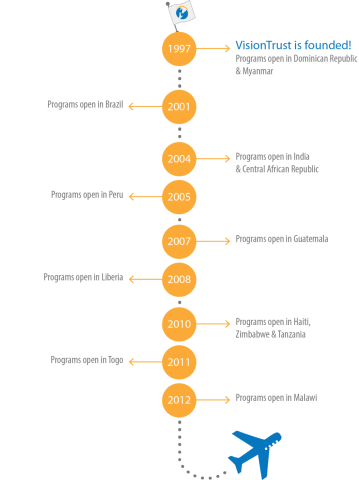 Our History
VisionTrust International (VTI) was founded in 1997 as a Christian child development organization with the goal to work with vulnerable children in extreme poverty situations. But, the roots of VisionTrust are found not internationally, but in the vision of two Christian businessmen.
VisionTrust began with two Colorado Springs businessmen, Jeff Behan and Gary Ganz. These business partners had a desire for their for-profit company, VisionTrust Communications, to measure success not only based on bottom-line performance, but dedicate its resources to a ministry that would change the world and increase the Kingdom of God.
At the same time, Ernie Taylor, a lifelong missionary was looking to start a new organization that would come alongside children at a young age and continue to serve them through high school graduation. In 1997, the three formed VisionTrust International, Inc., developed the mission of the organization, and established its original Board of Directors.
KEEP READING
Meet Our Leadership
Devlin Donaldson, President/CEO
Jill Cawiezell, Vice President of International Child Development/Director of Expert Services
Renee VanDyke, Global Leadership & Staff Development Director
Jeff Behan, Chairman of the Board
Steve Smith, Vice Chairman
Betsy Mabry, Secretary
Stan Born, Treasurer
Daniel Rodriguez, Board Member
Chaiyun Ukosakul, Board Member
Manuel Haro, Board Member
Rev. Matt Burnett, Board Member
OUR STATEMENT OF FAITH